Middle Creek Wildlife Management Area -- Pennsylvania
August 22 2007 03:25 PM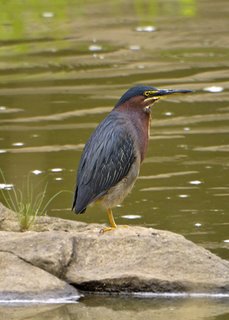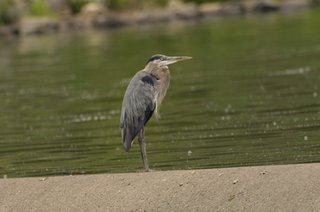 Spent a few days in Pennsylvania this week. I wasn't interested in going on rides in Hershey so I found some place to find birds and capture a few images.

There is a place in a town called Kleinfeltersville that has many varied types of habitat, there is an auto trial you can follow that will take you through fields, forests, cornfields, lake side and a waterfall area.

In the field/forest area I was able to find some Eastern Phoebes, American Kestrel's and some bluebirds. Along the waterfall area down stream from the damn I found a green heron, a great blue heron and a kingfisher.

The weather wasn't the best so although I spent 4 hours at the Wildlife area I came away with a decent amount of images. If the weather were better I imagine I could have filled my 8GB CF card.