Nature Images
April 05 2007 09:40 PM
I thought I'd give this a try and see if I like it or if it works. I'll post a few images up and we'll see what they look like.

This Blue Wing Warbler was taken in New Haven County very local to where I live actually. These guys are great fun to watch and try to photograph.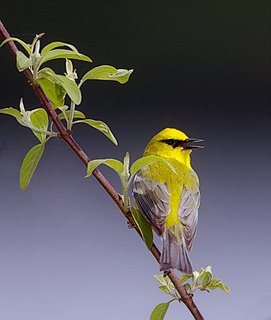 This Lesser Yellow Legs was taken at Jamacia Bay National Wildlife refuge in NYC. This was an enjoyable trip that I plan to do again soon. We had a great time laying in the mud and the goose poop! Thanks to Jim Zipp for leading us on a very productive day.